Authorised distributor and design centre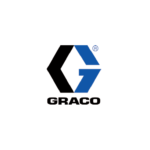 Schrader is a GRACO service partner
As a long-standing authorised distributor and design centre for GRACO, the world's leading manufacturer of liquid handling systems and liquid handling components, SCHRADER offers products and systems tailored to your specific application.
GRACO products are used to convey, measure, control, dose and apply a wide variety of liquids and viscous materials. They are regarded worldwide as the gold standard for various liquid conveyance solutions.
Don't hesitate to contact us.
SCHRADER offers the full range of original GRACO products and spare parts. Our certified customer service technicians offer a comprehensive service for optimising your plant's service life.
Our global network of experienced engineers is available to you by phone or e-mail. Don't hesitate to get in touch.