Innovative evaporation plants from SCHRADER
Innovative evaporation plants from SCHRADER reduce the amount of wastewater in the production of wood-based panels (MDF, HDF) by 100% and reduce fresh water requirements by 50%.
Both the steam produced and the energy generated by the downstream incineration of the separated solids are fed back into the process, thus reducing production costs. SCHRADER develops turnkey plants tailored to customer requirements, thus ensuring optimal and sustainable production conditions.
Cost savings through wastewater treatment
The manufacture of MDF and HDF boards, in particular, produces wastewater that is contaminated with process-specific residues and which cannot be discharged via municipal wastewater management facilities. With solutions from SCHRADER, wastewater treatment in the manufacture of wood-based panels produces no residues, as the separated solids are incinerated. In the process steam generator, the condensate is converted into process steam by the addition of thermal energy before being fed back into the refiner. This allows you to meet the requirements set by the authorities, save on wastewater charges and ensure your production process is extremely energy-efficient.
Use in process steam generation
Return to the manufacturing process
Incineration of the separated solids and concentrate
Indirect energy generation and waste avoidance
MVR-TVR heated wastewater treatment plant
SCHRADER designs complex evaporation plants that are precisely tailored to your requirements. The plants are scaled on the basis of feed parameters such as volume, pressure and temperature – while ensuring that energy efficiency and plant safety are always the primary focus.
Mechanical vapour recompression
The vapours (steam) from the evaporation pre-concentrator are compressed by means of an electrically operated vapour compressor (fan) and thus brought to a higher energy level.
Thermal vapour recompression
The vapours (steam) from the evaporation pre-concentrator are brought to a higher energy level by the addition of heating steam.
You determine the degree of automation (from manual operation to fully automatic operation, as required).
Consulting to determine the necessary equipment
Process requirements
Individual adjustments
Options and possibilities: from the necessary to the convenient
The aim is an optimal interaction of all components, control instruments and measuring instruments under real production conditions. We also take care of the necessary documentation.
Process overview: wastewater evaporation
The treatment of process water for the production of wood based panel comprises the following sub-steps, which can be operated independent from the others and in different places of the plant.
Mechanical pre-treatment: separation of wood components > 1mm in the water
Separation of particles > 3 mm from the process wastewater by means of a bow screen
Fine separation of turbid materials > 1 mm by means of a decanter centrifuge
Feeding of pre-cleaned wastewater to evaporation
Feeding the solid material to incineration
Evaporation: Evaporation of water to produce condensate as Feedstock for process steam generation
Concentrates wastewater to 10% dry substance without end concentrator or 30% dry substance with end concentrator
Use of the vapour as a heating medium by means of mechanical vapour recompression (MVR)
Feeding the concentrate to incineration
Turnkey solutions from SCHRADER: individual plants with standardised processes
Thanks to our many years of experience with individually optimised evaporation plants, we understand the performance targets for a wide range of projects. From mechanical pre-cleaning to evaporation and process steam generation, SCHRADER is a global market leader. We, therefore, ensure durability, efficiency and calculable plant costs.
The advantages of residue-free wastewater treatment at a glance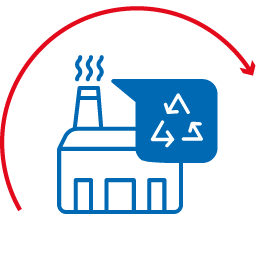 Effluent-free
Solids are incinerated and the steam generated from the process water is fed back into the process as energy.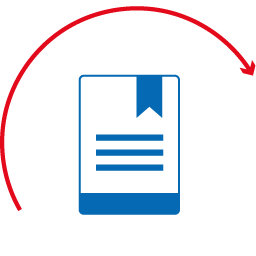 Compliance with regulations
Requirements and conditions set by the authorities are fulfilled, as no wastewater is generated during the production of MDF and HDF panel boards.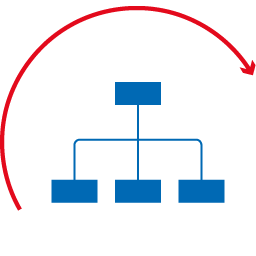 Fully automated process with integrated CIP programme
No interruption of evaporation or process steam generation for cleaning purposes.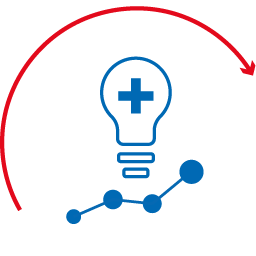 Energy efficient
Uses the condensation energy from the evaporation process to heat the evaporator.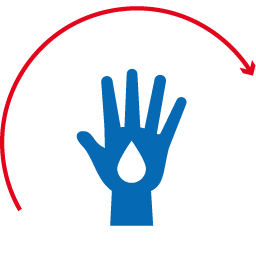 Reduced freshwater consumption
50% reduction in freshwater, as boiler feed water.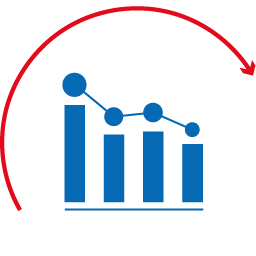 Cost-saving
Avoidance of wastewater charges by reducing wastewater to "zero".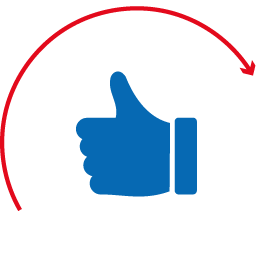 98.9% plant availability
No significant interruptions in your production process.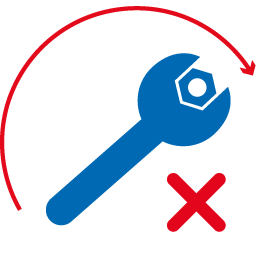 Process is virtually maintenance-free
Stand-alone operation of the entire system.
Our global network of experienced engineers is available to you by phone or e-mail. Don't hesitate to get in touch.