Pumps, regulators, filters
Components for conveying highly viscous media - Made by Schrader
EISENMANN becomes SCHRADER
Modular programme for material pressure regulators, high pressure pumps and filters
With the acquisition of the former EISENMANN components and systems for conveying highly viscous media, SCHRADER offers a large portfolio of high-quality components. The products have been approved by most OEMs for years and are already being used successfully in large numbers.
Since SCHRADER has taken over not only all patents, industrial property rights and technical documentation for the manufacture of original EISENMANN products and spare parts, but also the existing supplier structures, the proven quality level and continuous further development are guaranteed.
It goes without saying that SCHRADER also provides long-term, competent, technical support for all existing systems and spare parts sales.
The modular series of high-pressure pumps, material pressure regulators and high-pressure filters offers a wide range of applications in existing and new systems.
Pumps, regulators, filters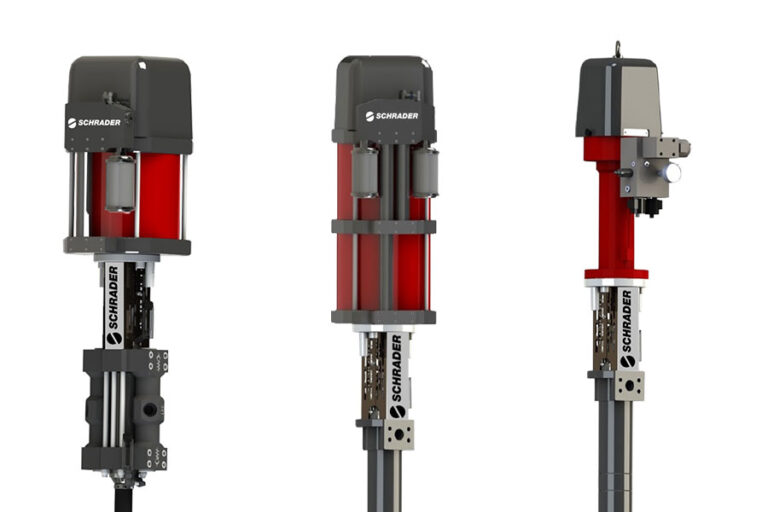 Modular
high-pressure pumps
The modularly combinable programme of different pneumatic and hydraulic drives and various pump lower parts in ball or scoop piston design offers a maximum of variation possibilities. Output pressures up to 400 bar and delivery volumes up to 1100 cm³ per double stroke ensure a wide range of applications.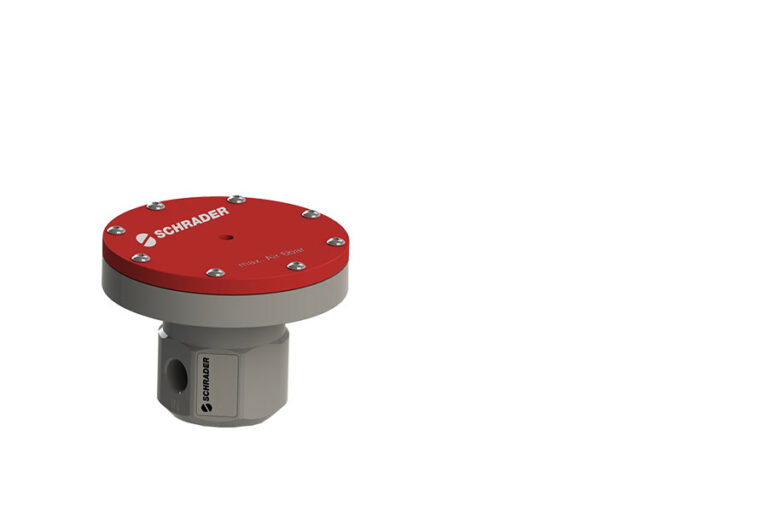 High pressure regulator
Galaxy series
The pneumatically operated high pressure and precision regulators of the Galaxy series are often used for material pressure control in manual or automatic application of adhesives and sealants. Different control pistons and balls guarantee precise accuracy for pressures and volume flows.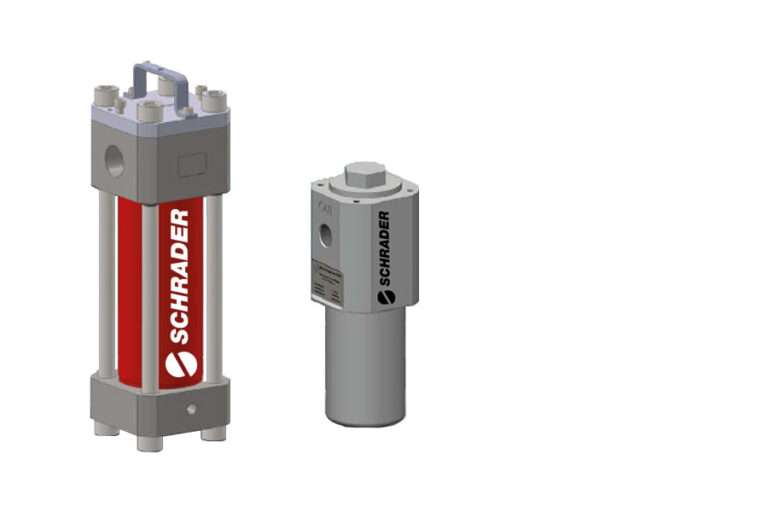 High-pressure material filter

SCHRADER high-pressure material filters are characterised by easy handling during maintenance of the filter inserts.
For example, the 1 ½" filter can be opened from above by means of four Allen screws, making the time-consuming removal of the filter bell, which is typical with other filters, unnecessary.
Contact for pumps, controllers, filters
Our global network of experienced engineers is available to you by phone or e-mail. Don't hesitate to get in touch.