Mobile extraction plant with
50 or 100 l volume
The SCHRADER PEx Unit pilot plant is a compact extraction plant that was designed as a link between laboratory tests and large-scale production. Regardless of the volume of the extractor/percolator, the pilot plant is built into a stable steel frame with the dimensions (W×D×H: approx. 1760 × 1560 × 2335 mm), enabling any transport without problems.
It consists of an extractor/percolator with a volume of 50 or 100 l, a heat exchanger, a condenser, a pump and a filter. The extractor/percolator is filled with solids and all valves are operated manually.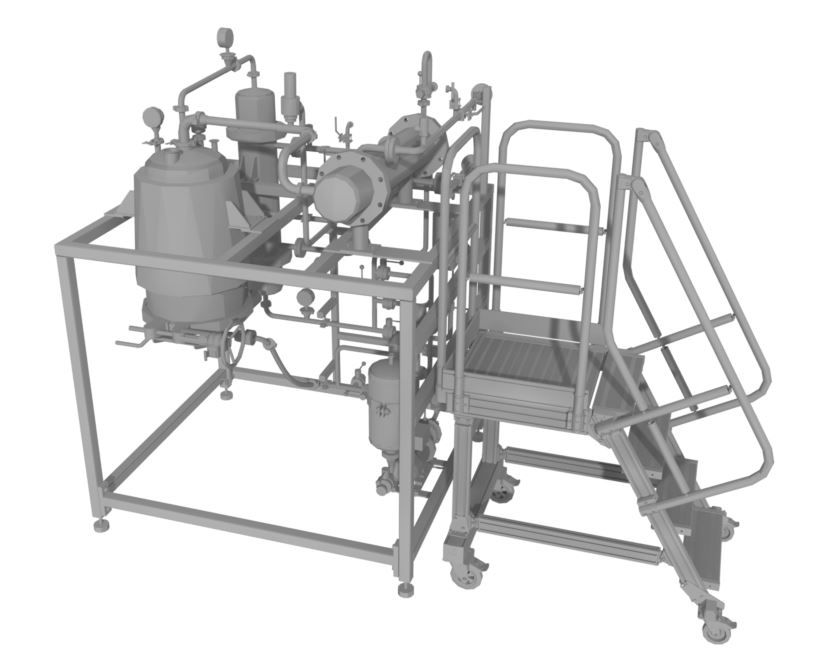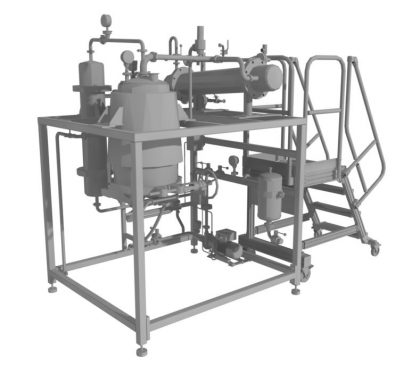 In order to guarantee use of a wide variety of solvents, the plant is designed for the Ex area, container Zone 0, pipelines Zone 1 or outside Zone 2 (ATEX II 1G/2G or outside ATEX II 3G).
For the American market, the SCHRADER PEx Unit pilot plant is implemented in the UL standard; in principle, each plant can be expanded with a temperature control unit and a conductor. Thanks to standardisation, SCHRADER can also offer its PEx Unit for rent or hire purchase.
Technical specifications:
Benefits
of the SCHRADER PEx Unit pilot plant:
Our global network of experienced engineers is available to you by phone or e-mail. Don't hesitate to get in touch.